About Us
Our company has been on the market since 1993. Since then we continuously strive toward increase of quality of our products and production capabilities of our company. Thanks to extensive experience, right decisions and use of new opportunities, we manage to reach our goals.
What do we do?
Grilex company is a producer and seller of charcoal and charcoal briquettes, which are main pillars of our activity. Additionally, we produce and sell fireplace wood and firewood, as well as grill firelighters.
To whom we direct our offer?
Our products find their customers on both polish and foreign markets. Significant production capabilities allow us to supply charcoal and charcoal briquette to large commercial networks and smaller warehouses. We, however, do not forget about individual customers, for who we have prepared attractive offer on fireplace wood/firewood.
Our products are of high quality and are very popular among our customers. Year after year we are increasing our production capabilities and maintaining high quality of our products. More information about our products and the way they are manufactured you will find in tab Production, and a full list of products in tab Products.
Ask for FSC® or PEFC certified products in our range.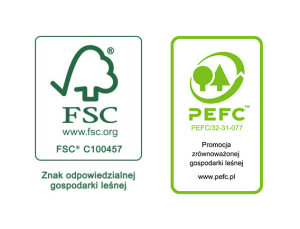 Certificates
Grilex Company holds appropriate certificates:
Certificate of National Institute of Public Health - National Institute of Hygiene
FSC Certificate
PEFC Certificate
We are registered in REACH(ECHA) which allows us to legally introduce our products on European Union market.
We are constantly evolving
We make effort to extend the range of products for new items, which interest our potential customers.
We strive toward new technology solutions in charcoal production to increase efficiency and lower manufacturing costs, in order to make the production process more friendly to the environment.